School is so hard to focus on when you have so...
I am...
  Always hearing them say, What they always do. And if by some miracle, they're spontaneous, It'll still be because of the other two. -Melissa Castro
I don't know what I want to be.
Maybe upside down it would make more sense, Or perhaps if I wrote it all down on a piece of paper. Truth is, as time proceeds it all becomes past tense. Those accomplishments all become a, "I'll do them later." Must I be "something"? In this land of free, everything seems harder when it's all up to me. As the poor and the mighty both search for the same; bling. Must I seize every...
Shedding me.
I remember the significance of something so insignificant now, I'll almost never forget, how; When the phone would ring it would ring aloud, All over the house. Just remembering makes me feel some shame, How the faces and minds of the main, No longer saw me the same. And I alone am to blame. Till now, like then, I haven't changed a wink. My apologies adolescents; just don't you try and...
Untitled: For Grandma
Even a wall is more understanding than you are, A wall knows its place; it knows it has to stand straight and tall. It knows that when you hammer something on it; It will cling on, allowing whatever is hanging not to fall. Even a chair seems to have some knowledge too, It's trustworthy for it doesn't collapse when you sit on it. It even greats and welcomes a guest better than you do, By...
Anonymous asked: if you were a Monkey, where would YOU put the trape?
Hey.
I feel like such a failure because I never post anything on my special blog. I have new poems coming soon, hopefully. Peace!
Untitled #7
An effort just might not be an effort at all, Since the little I put makes everything fall. In doubt and in certainty, my mind is a hall. With many unopened vessels, which will have the louder call? In the time it takes to read a chapter of a book, A wrinkle has taken place on my look. My pours seem to open with each and every hard study I take, When will we ever reach that proper break? And...
Taking a listen to my heart.
I cannot doubt the way my heart sways, And the joy that is brought upon my face, The way I love the essences, The way I praise.   The touch of such sweet skin, Provokes an upcoming grin. And each and every time, the sensation of our hands clasping, Will inevitably end up in a wonderful stare competition; us laughing.   I look left, I look right, I look up, and I look down, All with lack of...
Winter. (By: Melissa Castro)
The Christmas light sparkle in your eyes; so captivating. It's funny though because it's all just simple science, and something mostly anyone can do. It's not even something some of us can and can not do, but when it happens to you… It's set's my heart on blast; like new. I remember when you first came about, who would have known. That our touches together...
Trust no one but yourself. By: Melitha Sexton
Imagine, if you and a friend(we will call this one Billy) got into an argument, and you, oblivious of what to do, reached out to another close friend(we will call this one Fred). Fred, you trust him with all your might, never once has he dis-honed you or regurgitated anything you've ever said.  He asked for more information, he gives you advice and you thank him with a hug for understanding....
Individuality.
All greatness of character is dependent on individuality. The man that has no other existence than that which he partakes in common with all around him, will never have any other than an existence of mediocrity.
nonconstructive.
I spend most of my time thinking about what I want to be in the future, how much I love to write and how much I love to create art in all forms.  Truth is, most of the time, I spend more time thinking about what I love to do rather than actually physically doing it.  Why is that?  It perplexes me.   Another complication I've stumbled upon is the simple fact that I can't seem to do...
IDGAF!!! MUSIC IS MUSIC! By: Melitha Sexton
I don't really fucking care if music is separated in categories.  If "Metallica" isn't considered classic metal or "Heavy Heavy Low Low" isn't pure hardcore or ska. FUCK YOU!!! Any music that is good music I WILL LISTEN TO!!!!!  Shit I fucking like everything from Britney Spears to Sufjan Stevens to Judy Garland etc.  Metal, Rock, Indie, Pop, Electronica...
Rebound. By: Melitha Sexton
  I was fourteen, maybe thirteen now that I think about it.  My mind was young; at its prime of understanding blasphemy's and profanities.  It wasn't until then, that I started to establish what's right from wrong.  Then, of course, I was known to be the extra weird, tomboy, freaky kid.  Little did people know that this extra weird, tomboyish, freaky kid had a mind.  A mind that built memories. ...
Watch
Watch Melissa Move Her Eye.
Untitled #6
Trapped with this hollow feeling, my eyes spit out a tear or two. The memory of our interactions seems to be running to infinity A toss of brunette hair, An aroma of rainbow skin. You've adopted another naïve victim Oblivious to your breezy power and dashing grin, I become captivated again, and again. If only you could reach into my chest so you can physically take what you already did. ...
Repressed Memories.
Those eyes correctly placed above that nose. I hate it. The movement of those hips going about, aqua in the background. Fake I say, Fake.  No one as horrible as you can be that great. To think that I knew, we all knew, you craved my touch. You wanted to make a smile rise, you cared. Now? You're what?  Too good to look my way? Bitch. Pathetically I am consistently curious, And will...
Untitled #1
Questionable actions, but only in a reasonable way, This relationship wont be long because I don't care for it to stay. They use their eyes, the looks, the friendly smiles, Contemplative perplexities and beguiles. When I touch his hand I feel more than nothing, but the rush form the environment is more than something. A wet gesture of affection is presented upon me, before I walk...
I'm not fake, Don't make a mistake.
My inner eye sways from left to right. My soul jumps around the room, it glides. The unrealistic presence of me makes itself to your room. Can you even wake up at this time of night? It's like whenever I make an effort to jump out of my safety zone, Someone else's is penetrated. I can never be me and accepted unless it's me being boring. It is not until I bloom that things are unsteady. ...
Because I wondered.
Well all have come out of our cocoons and bloomed into our parents dreams.   If it was not once a dream then it would have never been me. Across the pages of each text book and monitor and screen, You think I have to try harder, this is what I wanted, I wanted this, for me. You've become blinded with what is actually falsey truth and truthful false, Wanting to be you is not actually...
1 tag
Untitled #5 (By: Melissa Castro)
Hardships come and go, Like a new lady, a fellow, a foe. My mistakes have taken me from place to place, I have found escaping realms in no ones face.  To be lonesome is to be unhappy, to be happy is to be loved. How can I be happy when being loved seems so fake? When being loved feels like a huge mistake. You are what you think and create, I surely haven't thought of enough. ...
What we think, we are.
2 tags
Misinterpreting easily offended people.
Day after day I encounter somebody who is so easily offended by some crap I don't even mean.  It's not like I intentionally do things to piss people off, why would I do that?  I'd personally only do that on purpose for one reason, money.  I ain't getting money am I?  I don't see cash rolling in.  So with that being said, it should be clear that, I did not mean to...
Untitled #4 (By: Melissa Castro)
When everything is perfect, boy everything is wrong. Like a bad song you can't set free, you sing along. When the best things make sense the worst things are done, All these imperfections are all so wrongly fun. Humans can be that of perfect evil, or magical peace. These two I've shown, so have you, him, us, and again me. Catch the memories, It feels like a strong, sour guilt. ...
1 tag
Temptation for social networking. (By: Melissa...
I can't go back now when I've only just gone away, When the notion of going "poof" seemed so forsaken, forsake. I know I haven't made anything near to a mistake, but my creativity, my head, I need my works that are so great. I can go back with a quick jolt, Hate to say all of this is really your fault. It is and that feeling is mutual now, Crazy how I don't...
1 tag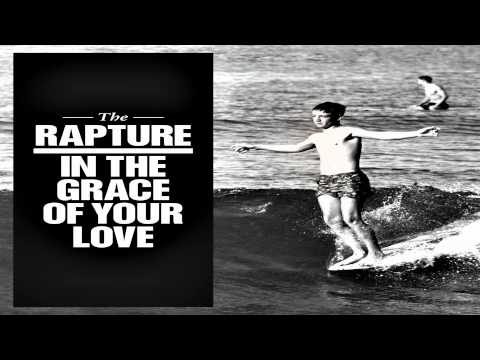 1 tag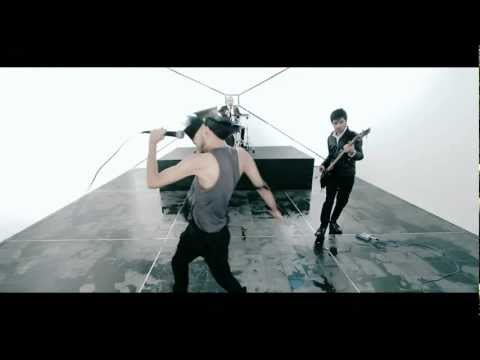 when
there is so many people to choose from but yet you stay with nothing.
1 tag
compare and stare. (By: Melissa Castro)
Pull out that jar of mayonnaise without have a clue what to do. Sparks suddenly rise to your head, You'll make a sandwich this time instead. Ham, cheese, lettuce, tomato, bread…..done. And after that first bite I see what I've made was perfect, and eat it entirely. How brilliant a sandwich can taste, how crisp and rich. That's how much I like you, Yes I compared you...
1 tag
Untitled #2 (By: Melissa Castro)
Everyone seems to be going away, "Not fair" is what I always say. From brightly summer time smiles, to run ins at the mall Didn't think we actually all collapse and fall. I feel like it was just yesterday, that I was running outside and you'd randomly watch me and my sister play. When my grandparents were sane, When we'd clearly hear the giant noise of an...
sdddddddddddf
it was such a long time ago that i invented the idea that i might fancy you..of course i soon saw that you didnt so it broke my heart. years later you come to me and I like and IDIOT…take you warmheartly. There you go breaking my heart all over again. Seriously, i only have two words…F*ck you and this knot in my throat feeling you're giving me. You're a douche..get over it....